Infor expertise on your side

Tribex provides business solutions to Infor clients worldwide
Global
We work globally to find you the right resource locally.
Quality
Our consultants are the best on the market, making your project as simple as child's play.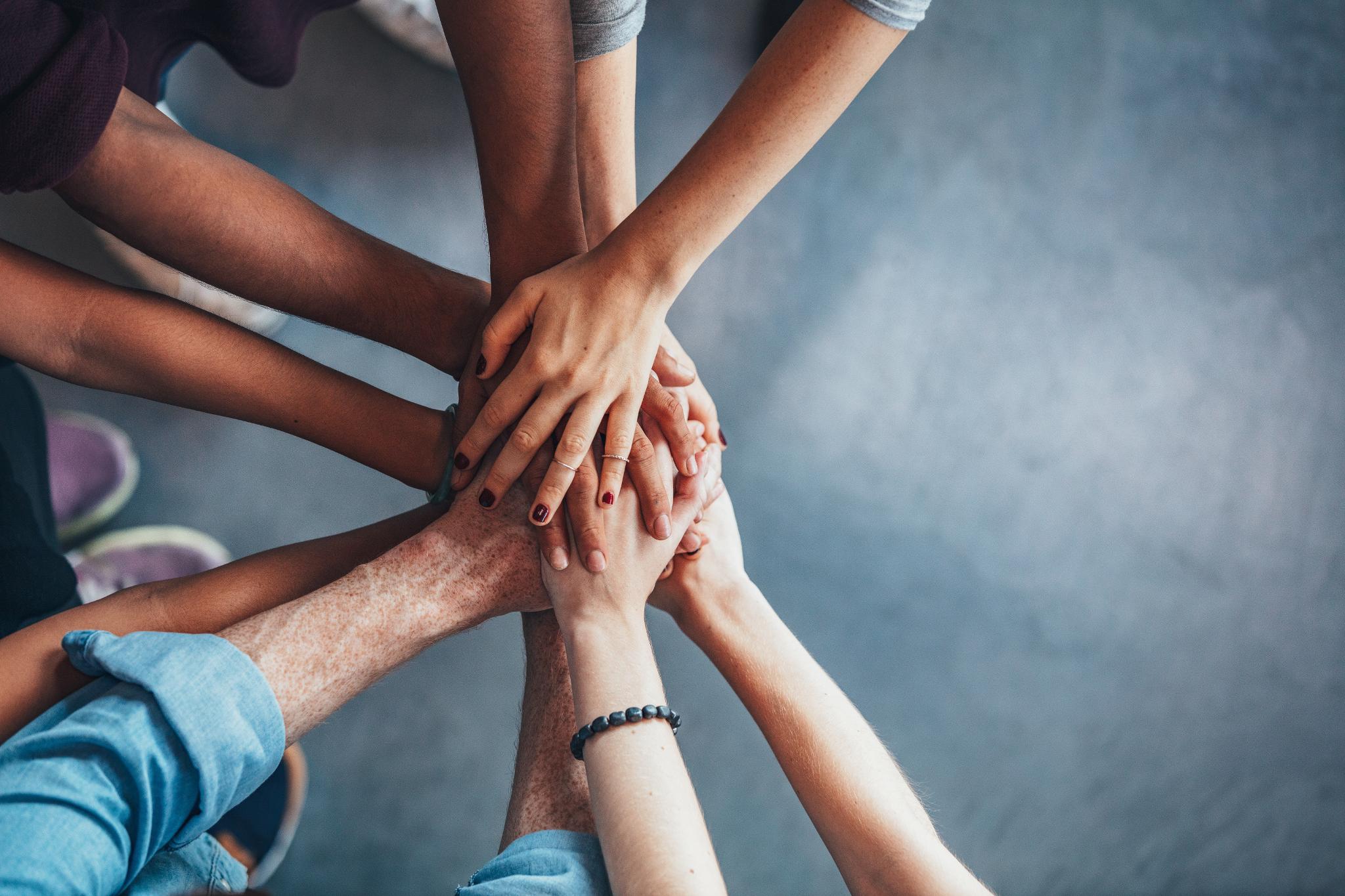 Teamwork
Our tribe of consultants worldwide work together to get the job done right… the first time.

Right Fit
We search our worldwide pool of consultants for the right fit for your requirements; we will never try to fit a square peg in a round hole.

SERVICES
Whether you're a M3, S3 or LN user, Tribex Consulting provides the professional consultants and services you're looking for.
Business Consultants
Technical Consultants
Project Management
Implementations
Upgrades

Installations

Business Process Definition

Modifications
Issue Resolution
Training

ABOUT


Tribex was founded in 2003 by Laurie Hester, an ex-Intentia employee, in order to find work for other ex-Intentia employees. Since then, we have grown through word of mouth, and become an Infor (then Lawson) Global Partner in 2007. In 2011, we added a European office, run by Fernando Ruiz. In 2013, we expanded from M3 into S3 and LN.
We are the only Services Partner run by consultants.



A focus on your needs

Our focus is on you, our customer, and our objectives consist of three (3) measurable elements: on-time, in-budget and your ability to use the product to conduct daily business requirements. Our primary goal is to have referenceable customers. We believe that taking care of our customers will take care of our bottom line.
We represent your interests
Our focus is on services, not software. We know that to be a successful services organization, we have to look out for our customers' interests and do what is best for our customers long term. The appreciation for this translates into loyalty.
We take a hands-on approach

Our consultants work together with your process owners to assist in making the necessary business decisions. We take pride in leading your process owners to the best decisions and ensuring that they are able to assume responsibility for their respective areas.
More than 100 consultants worldwide

Our diverse pool of skills and extensive geography means we can find the perfect skill for your needs anywhere in the world. We can also provide international companies with local resources around the world ensuring implementation compatibility focused on local, international and corporate level requirements.

Why choose Tribex over agencies?
Lower margins

We pay consultants more because our margin is low, so you get better consultants for your money.
Approved and backed by Infor
Rest assured that our consultants are approved by Infor.

Tribex is run by Infor consultants
This means we can find a better fit to your requirements, because we've worked on projects with many of our consultants.

Updated skills
Agency consultants don't have access to new versions, training, documentation, issues database, etc.

Partnership access
Access to training, certification and documentation attracts the best consultants on the market and we will enable a better relationship with Infor.

Account management
We are more than a staffing agency; we work with you on your project, providing Project Management skills for you if desired.

Why choose Tribex over other Partners?
We have virtually unlimited resources
We work with independents, small consulting companies worldwide, and even other Partners at competitive rates.
We invite only top resources to join us
Only the best consultants can make it in contracting, and our Global Partner status attracts the best.
Customer oriented resource management
Unlike other Partners, we have no employee overhead, so we will never try to fit a square peg in a round hole just because an employee is sitting on the bench. We will never take a consultant off your project early because we have another longer opportunity or a higher rate for that consultant. It's a complete 180 degree shift from how other Partners focus on managing their OWN resources to reduce overhead, to Tribex' focus on helping you manage your resource needs.
Low overhead
Virtual offices worldwide with local client managers and centralized billing keeps down our overhead so we can pass the savings on to you.

Trouw Nutrition International
TNI is the global leader in premixes, innovative feed specialties and nutritional services for the animal nutrition industry. The company has locations in 25 countries and around 3,000 employees. Since 1931, its feed to food solutions have met the needs of feed producers, integrators, distributors and home mixers, as well as the companion animal industry.
"Trouw Nutrition International is a Nutreco company giving access to the research facilities, the knowledge and experience of its sister companies across the world. Modern production technology and meticulous methods of analysis guarantee the high quality of all Trouw Nutrition International manufacturing processes and products. In 2001 TNI decided to select Movex 12.4 RPG as the standard for the entire division. The main reason was to increase control over the business. Between 2001 and 2009 16 OpCo's were implemented. The strategy during this period was to do this with our own people. In 2009 the decision was made to speed up the remaining implementations. In addition the whole environment should be upgraded to M3 version 10.1 by the end of Q1 2011. In the new implementation strategy Trouw is using teams of external consultants, who are guided by the TNI core implementation team. Finding the right consultants is always a challenge in programs like this. This is where Tribex has played and still plays a significant role. Our OpCo's are scattered all around the world and Tribex very often proved that they can find good consultants not only for the more standard countries in Europe and US, but also for countries like Guatemala, Indonesia and China. Using Tribex as a partner is easy. The company is no nonsense and very flexible. Most importantly they manage to deliver good consultants from various places in the world. Last but not least Tribex does not charge top margins, resulting in reasonable rates for consultants."
Radi Medical
This was a team project, a subsidiary of a Swedish company was installing Movex in their US location.
"When we started this project six months ago, we knew the Movex implementation would be bumpy, but we also knew there would be no turning back. We were using an 'accounting system' designed for home businesses which had served its purpose, but which we had long outgrown. Here we are now on Day 2 of Movex Go-Live and we actually entered orders and shipped product on Day 1 of our go-live. What an accomplishment! Tribex Consulting's extremely knowledgeable team of consultants walked us through the entire project and provided excellent leadership and Movex skills. Their attention to details and ownership of the project contributed to the smoothest go-live they had collectively seen."
-- James Archetto, COO, Radi Medical Systems, Inc.
THK Manufacturing
Columbus, OH - This subsidiary of a Japanese company had had Movex financials installed 4 years previously, and was never able to use it. We did a re-implementation and now they are live and happily using their investment.
"We had Movex financials for 4 years, but the initial implementation wasn't done right. So for that period we relied on Peachtree every month in order to get the information we needed for our financial reports. Tribex Consulting came in and in a few short months, did a re-implementation and now have a running Movex system. Their excellent team of consultants accomplished many unforeseen fixes that were required as a result of the first implementation. With all the extra issues Tribex stayed on time and finished 11% UNDER budget! They reconfigured our GL and interfaces, and resolved our Explorer issues."
-- Tom Madden, CIO, THK Manufacturing of America, Inc.
Van Zyverden
"On behalf of Van Zyverden, I want to thank you (Tribex) and your staff for responding so quickly and resolving our problem with the interface for our scanners and ERP system. We reached out and contacted several companies over a three week period attempting to find a solution with little or no response. You responded within hours from me emailing you inquiring if Tribex could help informing me that you had your people working on our problem. Before the start of business the next day, Tribex had provided the solution to our problem. Thanks to your knowledge and the resources of Tribex, Van Zyverden can continue business as usual and avoided a major disruption in our processes. Van Zyverden will definitely utilize the knowledge and expertise of Tribex for any future projects.
Sincerely, Scott Morgan"
Why should consultants join Tribex?
Run by consultants with your interests in mind
Tribex was created in 2003 to find a way for our pool of consultants to get contract work without giving up 20-50% of the rate to an agency.
We are honest and upfront about our margin
Consultants get more for their effort because our margins are low. We advise you on market rates, but allow you to set your rate.
Certifications and training
This is an option for our committed consultants, and can be negotiated.
We offer opportunities for extra income
We reward consultants who refer other consultants or work to Tribex.
We represent you to Infor
It is to your advantage to have Tribex exclusively represent you to Infor. This is because if you allow multiple partners to submit you to Infor, they will compete to offer you at the lowest rate. Only if you are exclusive to Infor through Tribex, can we protect your rate.
We work with Infor worldwide
"We are the only Services Partner which is worldwide. Other Services Partners are limited to a local region, so we can offer you access to more Infor opportunities.